Douchebag Decree: The Kate Major Is Majorly Douching Off Edition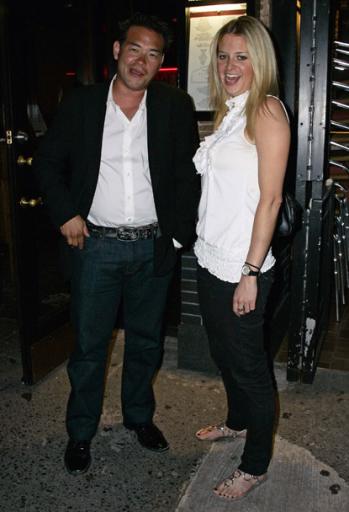 Here's a shocker: when you start dating your boyfriend thirty seconds after he leaves his wife, the woman who carried his eight children, he might not be sticking around with you for very long. You might also be surprised when, as his divorce is being talked about everywhere from websites, to TV shows, to our podcast and oh, right, on his reality show that perhaps maybe, just maybe, you, as the lady who decided to date this man, might be dragged through the mud along with him when his divorce from his wife and subsequent fall from A-#1 Super Dad status gets ugly. It was a fantastic idea to date him in the first place, don't get me wrong. I mean, as a "journalist" for Star Magazine who was supposed to be covering the shitstorm that is Jon and Kate Gosselin's life right now, you definitely did not overstep any boundaries by being with him in the first place. And yes, you should absolutely go on E!, Inside Edition and The CBS Early Show and let all of us know how he "totally screwed (you) over and acted like a dirtbag". Maybe, you know, you shouldn't have believed him when he said he would be with you forever. This is a man who started seeing you when he was still married. Perhaps, and this is just me rambling here, you shouldn't go on TV and get upset about how you broke up and are now having to deal with the aftermath. This is douchey behavior. Yes, Jon Gosselin's behavior was douchey, as well, absolutely, but you cannot fight douchebaggery with douchebaggery, you know what I'm sayin'?
If you don't have a subscription to award-winning 80-page quarterly Bitch magazine, it's definitely time to start one.
Comments
6 comments have been made.
Post a comment.